16 Jul 2019
Home Building Finance Ireland (HBFI) has today published its half-year update. HBFI was established in late 2018 as a new company to finance commercially viable residential developments within the State.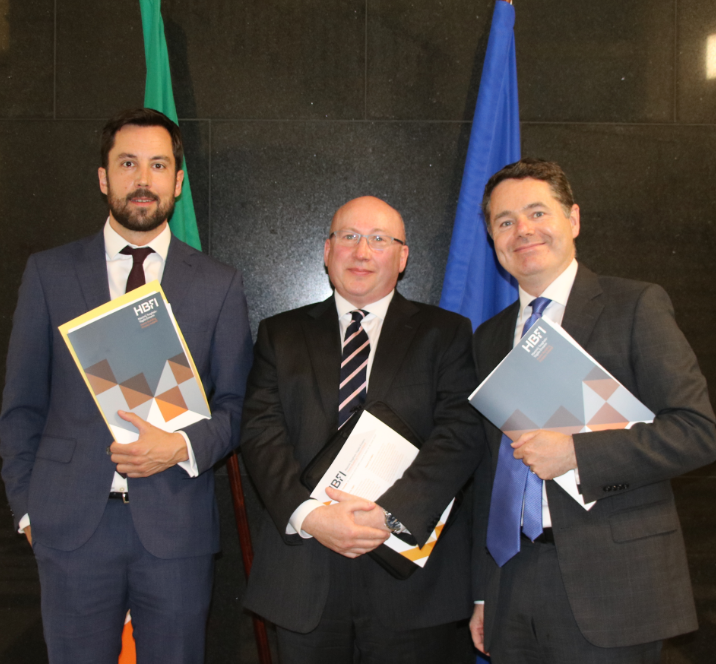 HBFI commenced operations on 28th January 2019 and has achieved a number of significant milestones to in its first five months;
Key points:
Over 30 full funding applications received
€41m in funding approved to date, translating to 228 units
92% of full applications made outside of Dublin
Projects range in size from 10 units to 73 units
HBFI has the ability to fund delivery of up to 7,500 units over a five-year period
The full update is available here.
Commenting on the publication of the half-year update, Paschal Donohoe TD, Minister for Finance and Public Expenditure & Reform, said:
"The Government is taking the necessary steps to ensure that Ireland has a fully functioning housing market and HBFI will play an important part in facilitating the achievement of this aim. HBFI's performance to date highlights these positive developments with millions of euro in funding already committed and hundreds of units moving to development stage in just 5 months of operations. Small and medium-sized developers will play a critical role in helping our national housing market get back on its feet, and I am pleased that the work of HBFI has already started to facilitate that ongoing recovery."
Eoghan Murphy TD, Minister for Housing, Planning and Local Government, said:
"This half-year update shows that HBFI is already playing a valuable role in providing development finance to enable new houses to be built across Ireland, addressing a situation that had, up to now, been affecting the ongoing recovery of our housing market. Fixing our housing crisis will take time and effort, but vital national initiatives like HBFI go a long way towards redressing the balance and ensuring long-term stability."
Michael Broderick, Interim CEO, said:
"I am delighted to launch our half year update setting out the activities of HBFI over the past 5 months. During this time, we have engaged extensively with the industry informing them of the HBFI product offering while listening to the issues being encountered by small to mid-sized developers throughout the country. We are progressing over 30 full applications as of 30th June, 2019. As of that date we have approved over €40m in funding with the ability to deliver almost 230 units. These projects for which funding has been approved are located throughout the country and range in size from 10 units to 73 units. These are precisely the type of project for which HBFI was established and we look forward to approving many more such projects from the very healthy pipeline of applications which we are currently processing. HBFI remains committed to playing a key and important role in addressing the availability of funding for small and medium sized developers across the country."

Marie Collins, HBFI Chairperson, said:
"As Chairperson of the Board, I wish to acknowledge the achievement of the HBFI team in launching and successfully rolling out an initial €41m of commercial loans to home builders in recent weeks. Lending demand is driven by applications submitted by prospective borrowers and we are encouraged by the strong pipeline of projects currently being progressed through our robust due diligence. HBFI will continue to adapt and evolve to meet market requirements while playing an integral role in Government initiatives to address the shortfall in the supply of housing."