19 Feb 2020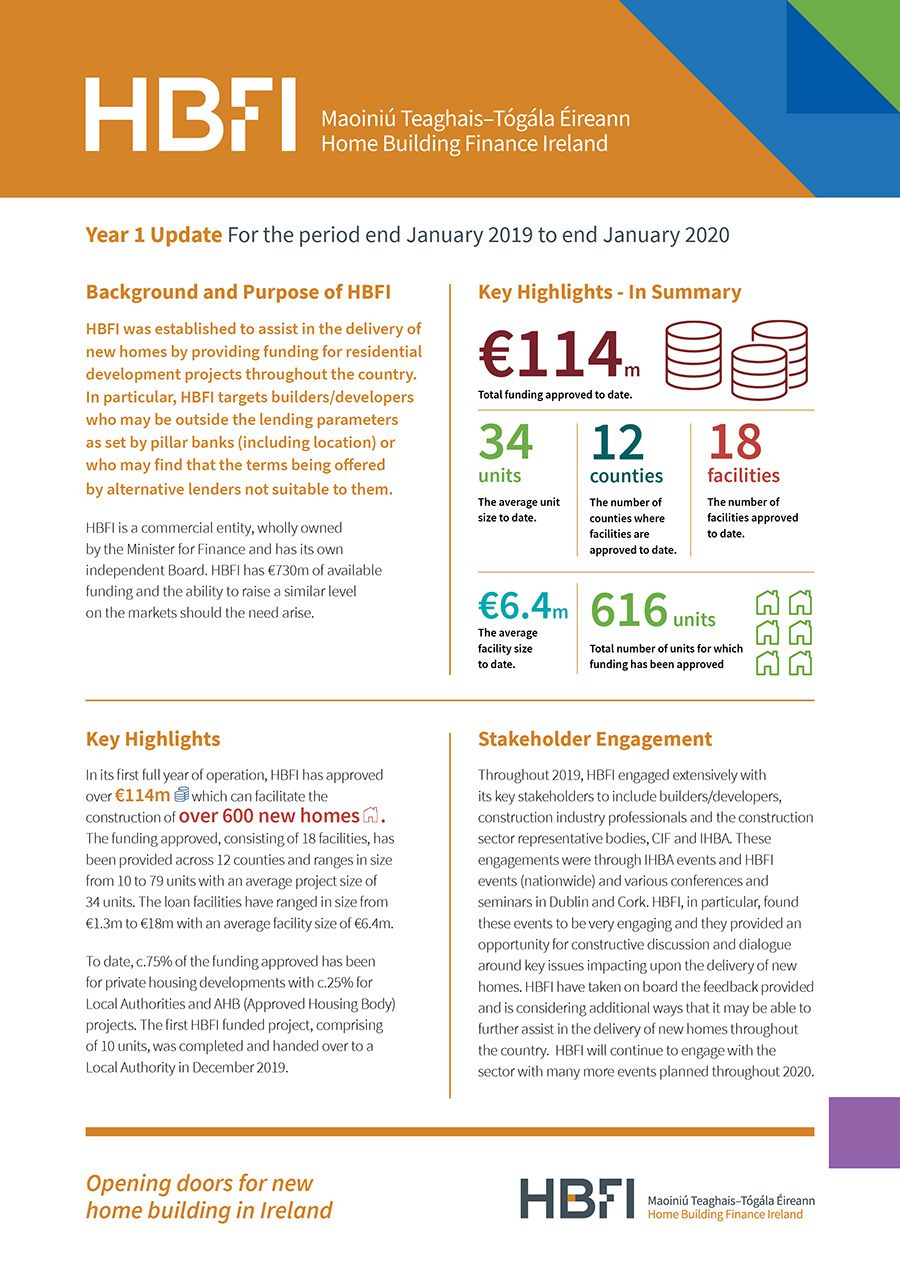 Main points:
€114m approved in new funding to deliver 620 new homes
22% of total HBFI funding (€25m) being deployed for 150 new social housing units for Local Authorities and Approved Housing Bodies
These 150 social housing units are in addition to the social housing units delivered under Part V in other HBFI developments
18 new developments being funded in 12 counties
Developments range in size from 10 to 79 units, with an average size of 34 units
Loan facilities range in size from €1.3m to €18m, with an average size of €6.4m
The first HBFI-funded development (in Co Kildare) was completed in December 2019
The full update is available here.
HBFI CEO Dara Deering said:

"HBFI was set up to improve the supply of new homes – for buyers, renters and people who need social housing. We are off to a strong start in our first year by funding the building of 616 new homes, including 150 social housing units, but we have a lot more to do.
We have actively engaged with the public and private sector to better understand the issues faced by housebuilders to make sure we can help address market needs. Housing solutions have to align with demographics and with our society's housing needs. Social housing is a very real and pressing requirement and we are delighted to provide funding that directly increases the supply of homes for people who need them".