HBFI continues to provide strong level of funding for viable developments throughout Ireland.

Funding to date
Total loan approvals to the end of December 2022 were €1,248m. This funding is across 99 projects and can support the delivery of 5,717 homes. Notwithstanding the uncertainty in the cost of construction and supply chains, significant progress has been made on HBFI funded projects in 2022. Of the 99 projects with funding approved, 60 projects are now under construction or completed. These projects will support the delivery of 4,132 new homes.


Construction Status
As of 31 December, 1,276 of the units within these 60 schemes are completed with a further 2,366 under construction.

Target Markets
To date 50% of HBFI-funded homes are for owner-occupiers, 25% for social/affordable housing, 5% Part V and 20% for renters.

Locations
HBFI has approved 99 facilities as of the end of December 2022. These facilities are in various locations across 21 counties with an average of 58 new homes per facility. HBFI remains focused on supporting viable developments across the whole of Republic of Ireland. Dublin accounts for 31% of total units approved to date. When PRS units are discounted Cork accounts for the largest portion of the remianing units at 17%.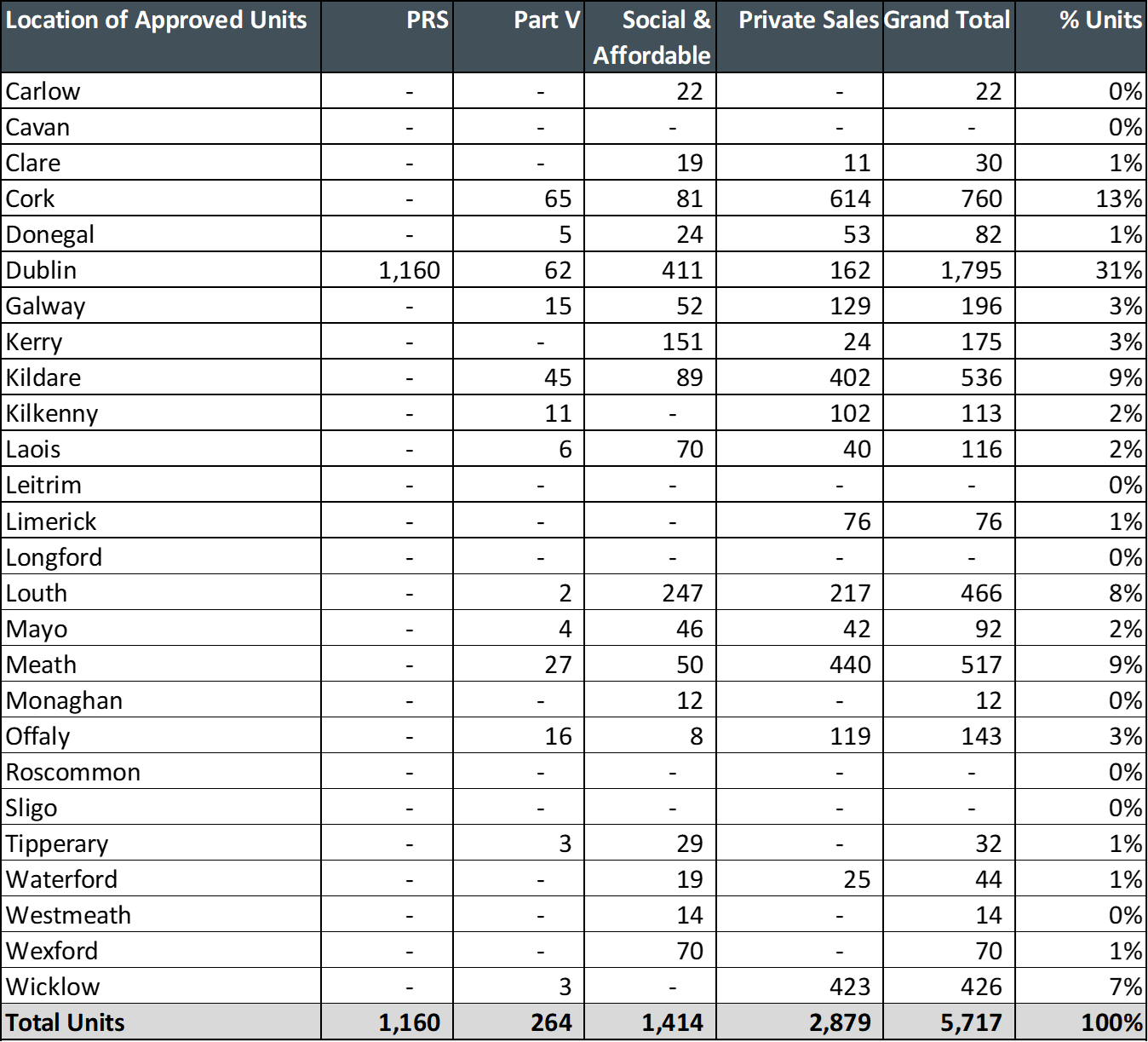 Unit Types
To date 70% of homes funded by HBFI consist of 3 bed or 2 bed units with a further 16% being 4 bed units. 68% of all units are houses with the remaining 32% being apartments.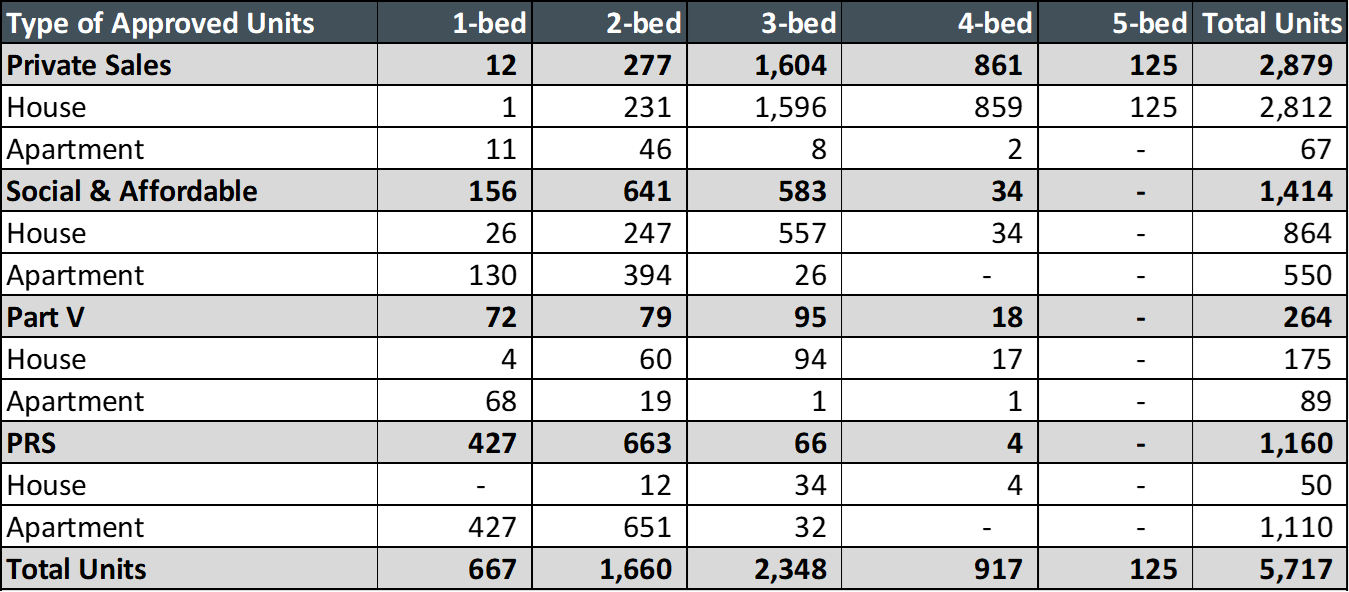 Development Sizes
HBFI is committed to supporting all types of developments across Ireland. The majority of the 99 approved developments funded by HBFI are small to medium sized schemes with 64% of the approved developments being <50 units with an average of 19 units. In value terms the larger schemes account for a greater proportion of total funding approved.


Average Prices
Below is the average forecasted price of a standard 3 bed house within the developments HBFI have approved funding for. The actual price will depend on when the units are completed and brought to market.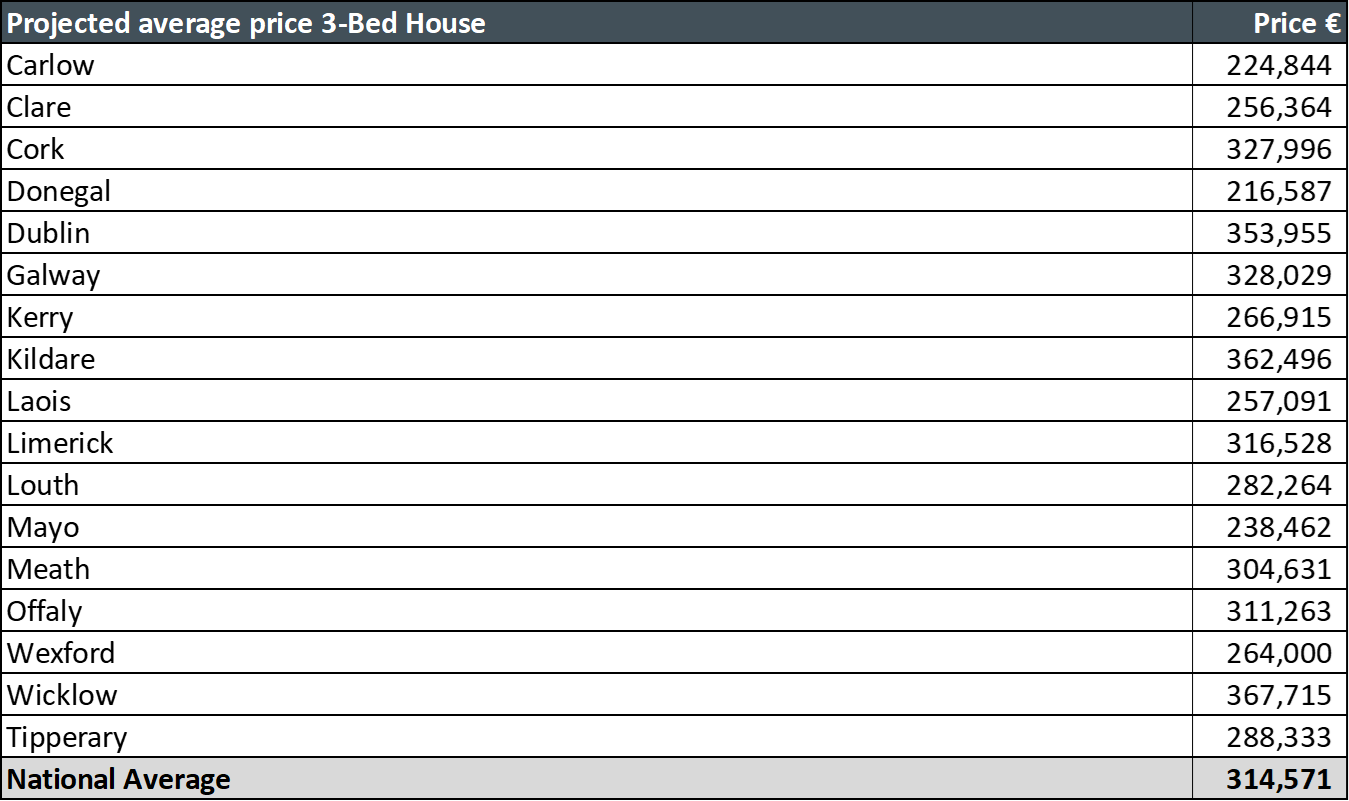 This information is also available below to download in Excel.